Sale!
Grill Dome 22″ XL Kamado Grill (Sample)
$450.00 – $500.00
Specifications
Width:
7
Height:
5
Primary Specs
RUST FREE DESIGN
spec description goes here
FOLDING GRATE
spec description goes here
COMPLETE CONTROL
spec description goes here
Additional Specs
BEST LIFETIME WARRANTY
spec description goes here
SIZE MATTERS
spec description goes here
READY FOR THE WEEKDAYS!
spec description goes here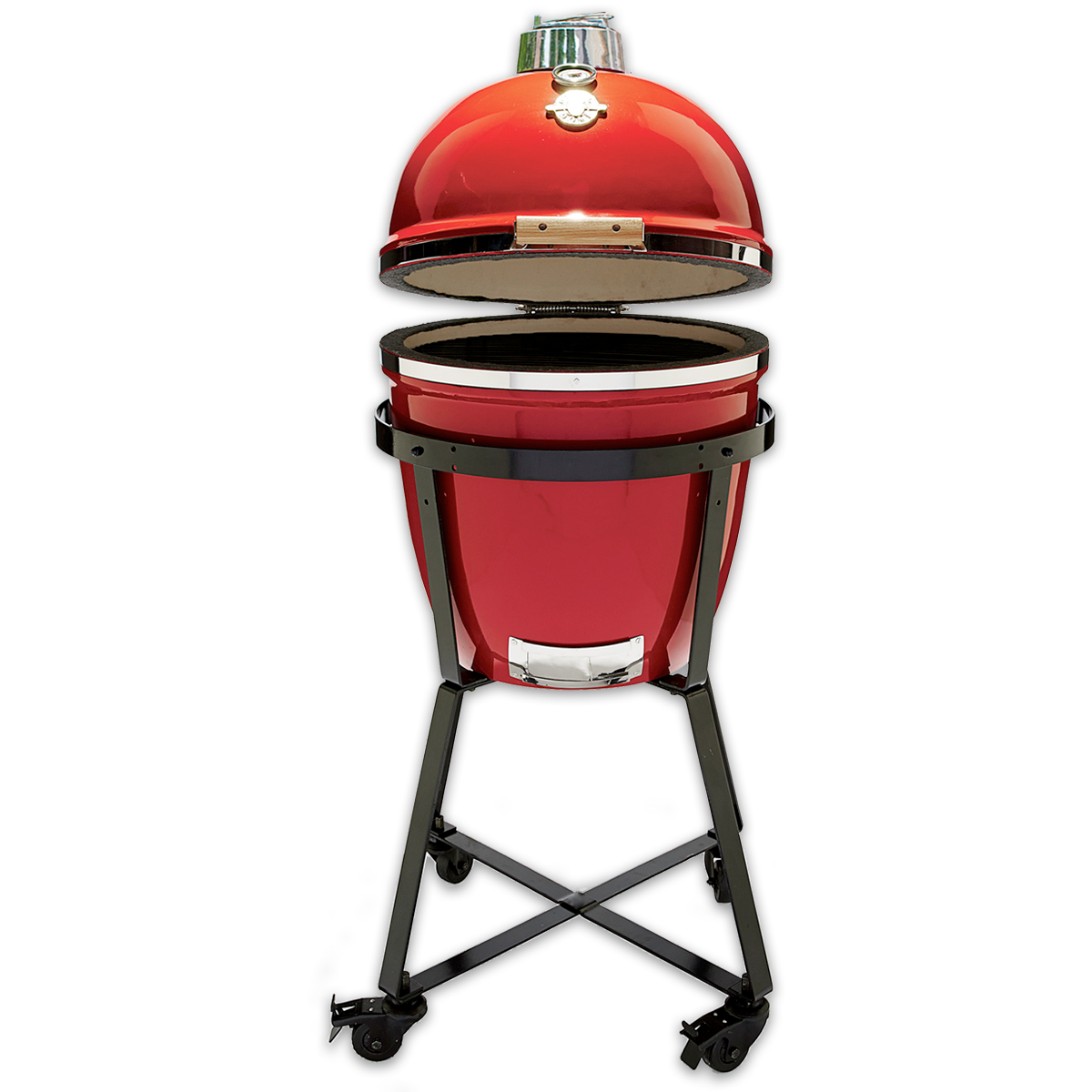 More Details
More Details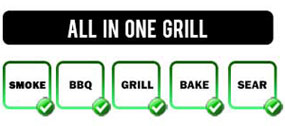 Cook anywhere from 200 degrees to 750 degrees+ F.
Smoke briskets
BBQ fall off the bone ribs
Grill juicy chicken
Sear succulent steaks
Bake brick-oven pizzas
Cook breakfast or desserts
and much more…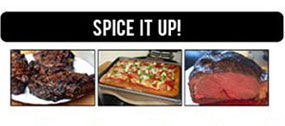 Terapex ceramics is an all-natural ceramic formulation designed to perform–hold temperatures longer, burn less fuel, cook juicier foods.
Grill Dome comes with several features that set it apart from the competition.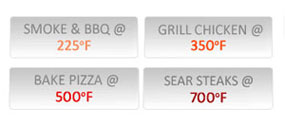 Thicker cermaics: Our ceramics are almost twice as thick as the competition. Our special Terapex ceramics are designed to maximize heat retention and moisture retention. With thicker ceramics you will be able to control temperatures much easier in colder climates and burn less fuel during the cook because of efficiency.
Heavy-duty 304: Grill Dome offers 304 stainless-steel hardware standard on all models. Ceramics don't rust, so why buy a model with hardware that will?
Featherlite hinge: Our exclusive Featherlite hinge allows you to lift the lid with just a few fingers.
Sleek finish: Set your backyard apart from the rest with Grill Dome's sleek finish and color selection. Grill Dome offers the widest color selection in the category.
Best warranty in class: The fit and finish on the Infinity Series are unmatched. Lifetime warranty on ceramics against cracking due to heat; lifetime warranty on hinges against rusting, and even a five-year warranty on our gaskets.
Grid List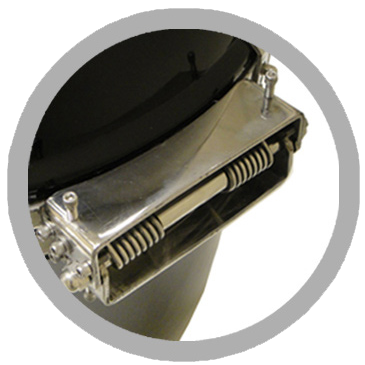 Rust Free Design
Ceramics don't rust! Stainless guaranteed against rusting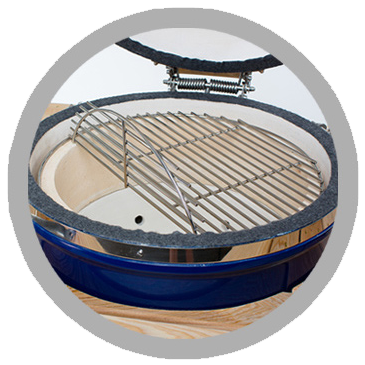 Folding Grate
Add charcoal on the go!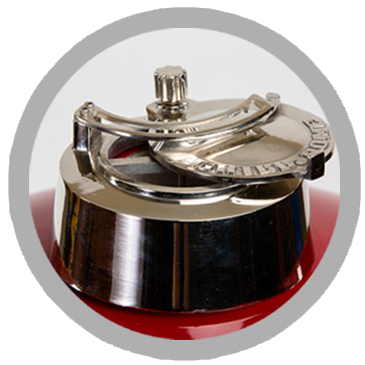 Complete Control
Dial in airflow on top and bottom vent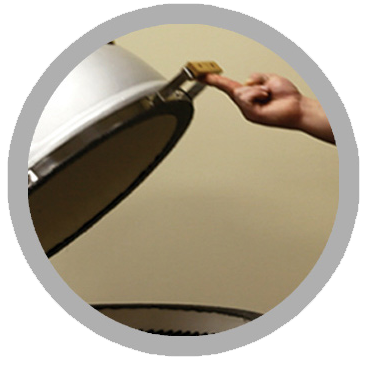 Featherlite Hinge
Left with 2 fingers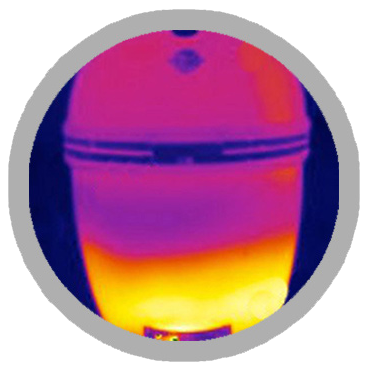 Thickest Terapex Ceramic Walls
1/5" thick ceramics captures heat and developes 20% juicier results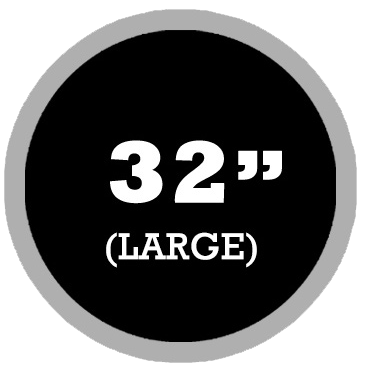 Height Matters
Normalize heat adequately in vessel and cook on 3 levels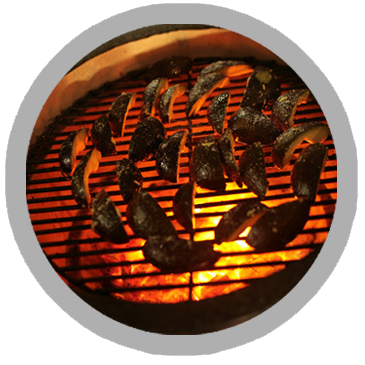 Read For The Weekdays!
Ready to cook in 15 min! Reuse unconsumed charcoal!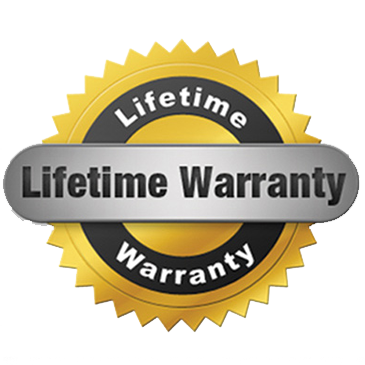 Best Lifetime Warranty
Lifetime warranty on ceramics. Lifetime warranty against rusting on hinge. 5 year on gaskets! (compared to 30 days)